Food for thought
We at St Paul's, along with our catering partners Innovate Foods, are committed to providing an exceptional catering experience, with exciting menus packed with goodness, variety and attitude. We encourage parents and students to make healthy choices when bringing packed lunches.
A taste of what's on offer
A huge selection of grab-and-go items including baguettes, paninis, burritos and salads to name a few, all using our barcode system to help speed up the queues.

A variety of healthy, tasty main meals prepared fresh every day from carefully selected ingredients, following a weekly pattern, for example, roast dinner on Wednesday's and curry on Thursday's.

Our tasty, vegetarian and vegan 'V' range including the V Burger, Falafel & Houmous Market Wrap & Vegan Fresh Fruit Smoothies.

Deli-style range of snacks for Sixth Form students available all day.

Theme days including Chinese New Year, American Independence Day and St George's Day to name a few.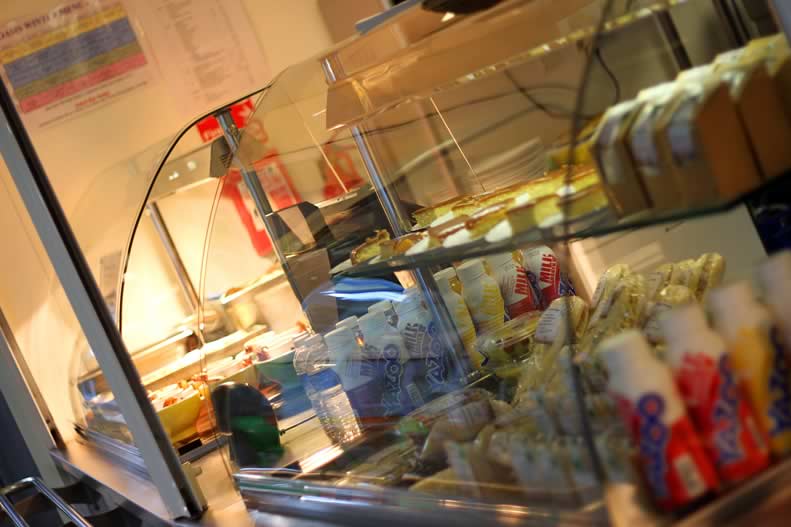 Features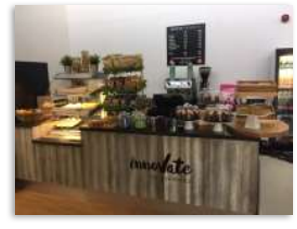 Sixth Form café
Our Sixth Form café is designed to rival some of the best high street coffee shops, serving a specialised offer designed for Sixth Form students and staff. The new menus will include a range of high quality, premium products, including made-to-order wraps, bagels and baguettes, tossed salads and home-baked cakes.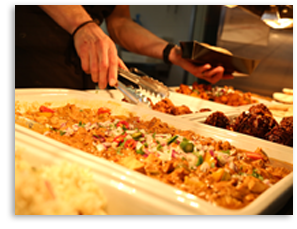 Opening hours
We are open before and after school. To ensure our students' gets off to a great start, we serve lots of choice for breakfast including breakfast yogurts with granola, freshly made bacon rolls and a selection of pastries.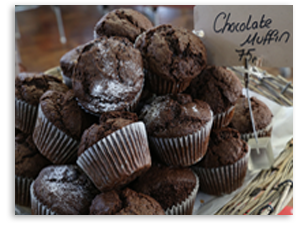 Pre-order lunch (coming soon)
A pre-order terminal allows students to place an order before the end of break and collect their order from a dedicated pick up point during their lunch break.
No need to carry cash
Cashless catering at St Paul's reduces the need for students to carry cash to College, makes the process of serving students quicker and provides parents with information on students' spending.
Students use their finger (biometrics) or their College identity card for cashless payment. A default daily spend limit is set at £4. If you would like to increase or decrease this amount please let us know in September.
Topping up is easy online
It is easy to top up your child's account using the online payment system. We will contact you in July with details of how to set this account up. If your child is using the catering service for lunch, please try to provide sufficient funds for half a term (approx 6 weeks) if you are able to.
We'll be in touch by email: our finance team will email you in July with detailed instructions of how to set up your online payment account, view and top up your child's cashless catering balance and pay for trips/visits and lockers.